Posted on November 13, 2020
Quests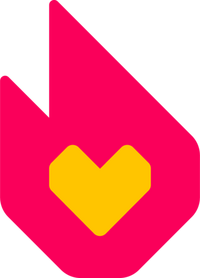 = allowedImpressions; } function hasSeenTheVideoInCurrentSession() { var currentSession = getCookieValue('wikia_session_id'); var videoSeenInSession = getCookieValue('featuredVideoSeenInSession'); return currentSession && videoSeenInSession && currentSession === videoSeenInSession; } function getCountryCode() { try { return JSON.parse(decodeURIComponent(getCookieValue('Geo'))).country.toLowerCase(); } catch { return null; } } function isVideoBridgeAllowedForCountry() { var countryCode = getCountryCode(); var allowedCountries = videoBridgeCountries.map(function (allowedCountryCode) { return allowedCountryCode.toLowerCase(); }); return countryCode && allowedCountries.indexOf(countryCode) !== -1; } window.canPlayVideo = function () { if (hasVideoOnPage === null) { hasVideoOnPage = videoDetails.mediaId && ( videoDetails.isDedicatedForArticle || (!hasMaxedOutPlayerImpressionsInWiki() && isVideoBridgeAllowedForCountry()) ); } return hasVideoOnPage; }; if (!window.canPlayVideo()) { document.body.classList.add('no-featured-video'); } })(); ]]>
watch 02:26
The Loop (Games)
There are 4 types of Quests in Genshin Impact: Archon Quests, Story Quests, World Quests, and Commissions. Go to each page for more details and a list of quests of that type.
Archon Quests (currently) tell the main story of the Traveler and Paimon, as they travel the world of Teyvat in search of the Traveler's missing twin sibling.
Story Quests consist of chapters related to the background and personalities of each playable character.
Most World Quests are unlocked by speaking to NPCs throughout Teyvat. They give insight into the various locations and stories of the world.
Commissions are usually simple daily quests players can complete for rewards, but some have a unique story tied to them.
Navigation
Languages:
Community content is available under CC-BY-SA unless otherwise noted.

Source