Posted on November 20, 2020
Story Quests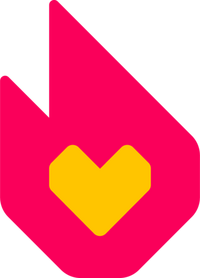 = allowedImpressions; } function hasSeenTheVideoInCurrentSession() { var currentSession = getCookieValue('wikia_session_id'); var videoSeenInSession = getCookieValue('featuredVideoSeenInSession'); return currentSession && videoSeenInSession && currentSession === videoSeenInSession; } function getCountryCode() { try { return JSON.parse(decodeURIComponent(getCookieValue('Geo'))).country.toLowerCase(); } catch { return null; } } function isVideoBridgeAllowedForCountry() { var countryCode = getCountryCode(); var allowedCountries = videoBridgeCountries.map(function (allowedCountryCode) { return allowedCountryCode.toLowerCase(); }); return countryCode && allowedCountries.indexOf(countryCode) !== -1; } window.canPlayVideo = function () { if (hasVideoOnPage === null) { hasVideoOnPage = videoDetails.mediaId && ( videoDetails.isDedicatedForArticle || (!hasMaxedOutPlayerImpressionsInWiki() && isVideoBridgeAllowedForCountry()) ); } return hasVideoOnPage; }; if (!window.canPlayVideo()) { document.body.classList.add('no-featured-video'); } })(); ]]>
watch 02:43
The Loop (Games)

Trial Character UI
Each character has a story chapter named after their constellation which players can unlock to learn more about the character and possibly play as them briefly as a "trial" character, even if they do not own the character.
For the main storyline quests, see Archon Quests.
How to Unlock
To gain access to some story chapters, players need to gain a measure of approval from the world in which they play out. Players can gain this approval by:
Completing the required preceding quests
Reaching the required Adventure Rank
Using Story Keys to unlock the quest
Obtaining Story Keys

Story Key
After reaching AR 26, players will receive a Story Key for every 8 daily Commissions they complete (2 days worth). Players can only hold up to 3 keys in their possession at any one time.
List of Story Chapters
Icon
Name
Constellation
Acts and Prerequisites
Kaeya
Pavo Ocellus
Act I: Secret Pirate Treasure
Act II: Not yet available
Act III: Not yet available
Diluc
Noctua
Act I: Darknight Hero's Alibi
(Requires Act III of the Prologue Archon Quest to be completed)
Act II: Not yet available
Act III: Not yet available
Amber
Lepus
Act I: Wind, Courage and Wings
Act II: Not yet available
Act III: Not yet available
Lisa
Tempus Fugit
Act I: Troublesome Work
(Requires AR 15)
Act II: Not yet available
Act III: Not yet available
Razor
Lupus Minor
Act I: The Meaning of Lupical
(Requires AR 21, Act III of the Prologue Archon Quest, and Act I of Amber's Story Quest to be completed)
Act II: Not yet available
Act III: Not yet available
Xiangling
Trulla
Act I: Mondstadt Gastronomy Trip
(Requires AR 15)
Act II: Not yet available
Act III: Not yet available
Xingqiu
Fabulae Textile
Act I: Bookworm Swordsman
(Requires AR 26 and Act I of Lisa's Story Quest to be completed)
Act II: Not yet available
Act III: Not yet available
Klee
Trifolium
Act I: True Treasure
(Requires AR 32, 1 Story Key, and Act I of Diluc's Story Quest to be completed)
Act II: Not yet available
Act III: Not yet available
Jean
Leo Minor
Act I: Master's Day Off
(Requires AR 34 and 1 Story Key)
Act II: Not yet available
Act III: Not yet available
Venti
Carmen Dei
Act I: Should You Be Trapped in a Windless Land
(Requires AR 36 and 1 Story Key)
Act II: Not yet available
Act III: Not yet available
Mona
Astrolabos
Act I: Beyond This World's Stars
(Requires AR 38, 1 Story Key, Act I of Diluc's Story Quest, and Act I of Klee's Story Quest to be completed)
Act II: Not yet available
Act III: Not yet available
Tartaglia
Monoceros Caeli
Act I: Mighty Cyclops' Adventure!
(Requires AR 40, 1 Story Key, Chapter 1: Act 3 Archon Quest, and Act I of Xingqiu's Story Quest to be completed)
Act II: Not yet available
Act III: Not yet available
Zhongli
Historia Antiqua
Act I: Sal Flore
(Requires AR 42, 1 Story Key, and ??)
Act II: Not yet available
Act III: Not yet available
List of Event Chapters
Icon
Event
Acts
Unreconciled Stars
I: Unknown Star
II: The Crisis Deepens
III: Not yet available
Also See
Navigation
Languages:
Community content is available under CC-BY-SA unless otherwise noted.

Source